In this day and age, I worry that respect for album art is a thing of the past. Most people's experience with an album's cover begins and ends with the digital image that pops up in the lower left hand corner of iTunes. This is truly a shame because many artists are still churning out works of art to adorn the casing of their musical creations. So I'm going to take a few moments to celebrate some of my favorite album covers in the hopes that you'll reflect on the record album, the CD, and all those things we lose when things go digital.
I love the album cover for Bon Iver's debut For Emma, Forever Ago because, to me, it so perfectly captures the sound of the album, the band's name (Bon Iver comes from a French phrase, bon hiver, which means good winter), and the process by which it was written (or at least how I imagine the process to have been). Apparently Bon Iver's Justin Vernon holed himself up in a cabin in Vermont for three months during which he wrote this album. I don't know about you, but this wintry scene evokes images of Vernon waking up to frosted windows, enjoying a cup of coffee, donning a flannel shirt, and sitting down to write and strum his guitar while snowed in all around. Regardless of the idyllic images in my mind, this album cover is a great representation of the music contained therein.
In case it wasn't evident by the title of my blog (taken from the song "Company In My Back"), I am a huge Wilco fan. Yankee Hotel Foxtrot happens to be my favorite album from the Chicago-based band as well as my favorite piece of album art from their catalog. Despite the simplicity of the two-tone image, it has become an almost iconic album cover for featuring Chicago's unique Marina City buildings.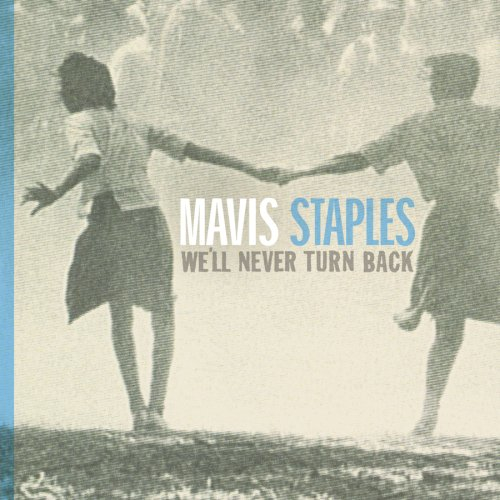 I actually had cut out multiple ads for this album from a magazine and used them in various collage projects over the years. I always loved the playfulness as well as nostalgia inherent in the image, but it wasn't until very recently that I realized it was the cover art for an album of the talented Miss Mavis Staples. It still remains one of my favorites, for the title, the artwork, and the artist.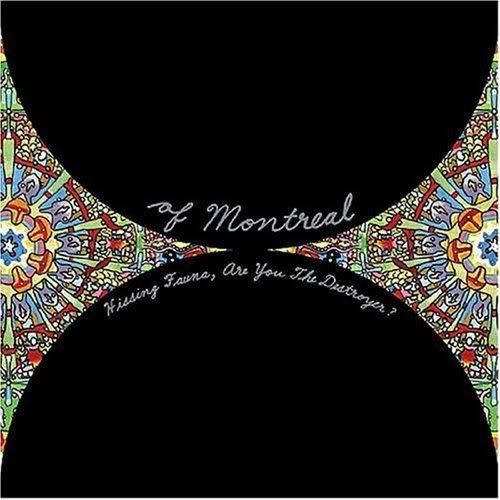 Of Montreal has never been one of my favorite bands, but I purchased their album Hissing Fauna, Are You the Destroyer on vinyl primarily because of the album art. Maybe I submitted to judging a book by its cover (and was a little disappointed by what I found inside), however it still is an interesting piece of art that I now own to frame and display should I so choose.
Iron & Wine is one of my very favorite musical artists, and the cover for Our Endless Numbered Days is by far the best of their covers. Both the style and the image itself, of lying down in a bed of grass and finding great peace and comfort there, contribute to the picturesque and idyllic quality of this unique cover.
I love Dr. Dog. I love collage art. I love We All Belong as an album. I love the mere notion that we all belong. Need I say more?
This is another one that first was material for my collages, then became recognized as an album cover, noteworthy on its own merits. The model provokes this romanticized notion of days past, of the '60s and '70s, for me, and I love the whole feel of this photograph. I can't really speak too much to the sound of the album, but the artwork makes me want to love it!
I know there are plenty more that I left out and/or overlooked, but these are just a few pieces of album art that are, for some reason or another, special to me. I guess I feel like I'm doing a great service to take notice of any album artwork that's out there these days (even if, in the process of doing so, I cut it apart and reuse it for my own artwork).